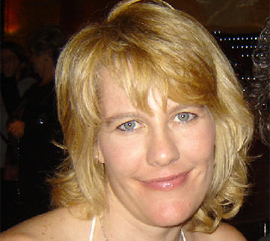 Stage Hands Massage Therapy LLC was founded in 2006 by Darcy Lynch. No stranger to the performance industry, Darcy's father is Ron Lynch who was a member of the Cascades. In the 1960's, this band had the hit song, "Rhythm of the Rain". Considered heritage rock, this song is one of the most played hits of all time, "Listen to the rhythm of the falling rain…"
Formerly a producer for the Discovery Channel, Darcy understands the pressure, needs, and concerns of managing national and international productions. As a result, the Stage Hands team comprises certified professionals who deliver the best quality treatments in the industry and strive to do all they can to make the lives of performers and crews more comfortable on the road.
Darcy also runs a private practice, called Waves of Healing Wellness Boutique, which is located in a seaside setting. Waves of Healing was named the "Best of Rhode Island" by Rhode Island Monthly magazine for massage therapy services. Also an avid sailor, Darcy has developed a massage treatment called "Seassage". This treatment is offered onboard a boat and combines a variety of massage techniques followed by a sea salt body scrub.
Darcy is certified in a range of health modalities including massage, yoga, pilates, personal training, & aerobics instruction. She also holds a Master's Degree in Technology & Education.